Not only is Cairo and Grady County well known for our local high school's nickname, "The Syrupmakers", but we have also had our fair share of famous folks who have made their mark at the state, national and even international levels.​
Jackie Robinson, Baseball
The great Baseball Hall of Famer, Jackie Robinson, was born in Grady County. Robinson became the first African American player to break the color barrier in professional baseball in 1947. A Historical Marker is located in southern Grady County marking Robinson's home. Highway 93 has been named the Jackie Robinson Parkway and the Cairo High School baseball field is named in his honor.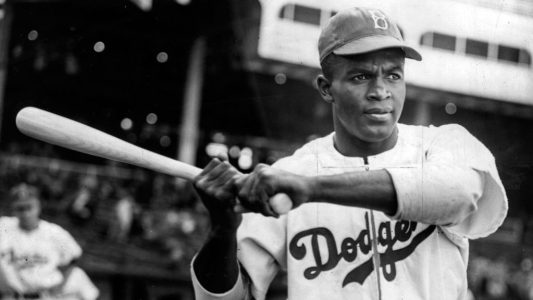 Teresa Edwards, Basketball
Teresa Edwards is a five-time Olympian and the first American basketball player, male or female, to compete in five Olympics (84, 88, 92, 96, & 00). Edwards attended Cairo High School where she was a four-year starter. In her junior and senior years, the Syrupmaids were 58–3. She scored 1,982 points in her high school career, and was honored as the Georgia High School Player of the Year in 1982. At the University of Georgia, during a stellar four-year career (1982-86) the do-it-all point guard led the Lady Bulldogs to two Final Fours.
Edwards represented Team USA in nearly every significant international competition between 1984 and 2000. She won 14 gold medals during her international career, including four at the Olympics. Edwards made her Olympic team debut in 1984, following her sophomore year at Georgia. She became the youngest woman to win a gold medal for basketball, as the U.S. went undefeated. She earned gold again in 1988, 1996 and 2000, becoming the oldest woman to win a gold for basketball at the Sydney Games. During her career, Team USA went 205-14. At the 1996 Atlanta Olympics, Edwards was picked to take the Olympic Oath at the opening ceremonies on behalf of all the athletes.
In 2000, Sports Illustrated magazine placed her as 22nd of the "100 Greatest Female Athletes of the 20th Century". In 2010, she was inducted into the Women's Basketball Hall of Fame, and earned induction into the Naismith Memorial Basketball Hall of Fame a year later. Recently, Edwards was selected to serve as Chef de Mission of the 2012 U.S. Olympic Team for the Games of the XXX Olympiad in London.
Bill Stanfill, Football
​Bill Stanfill attended Cairo High School from 1961 to 1965, where he excelled in football, basketball, and track and field. After high school, Stanfill went on to the University of Georgia where he played defensive tackle for the Bulldogs and was awawrded the Outland Trophy in 1968. In 1984 Stanfill was voted a member of the Georgia Sports Hall of Fame and was elected to the College Football Hall of Fame in 1998. He went on to play with the Miami Dolphins from 1969 to 1976 where the team won two Superbowl Championships (1972 & 1973). Stanfill totaled 67.5 career sacks, which was the team record until broken by Jason Taylor. He led the Dolphins with eight sacks as a rookie in 1969. Voted to the 1969 AFL All-Star game, he went to the AFC-NFC Pro Bowl from 1971 through 1974. In 2007, he was voted to the All-Time Miami Dolphin team. Stanfill was inducted into the Miami Dolphins Honor Roll on November 18, 2010.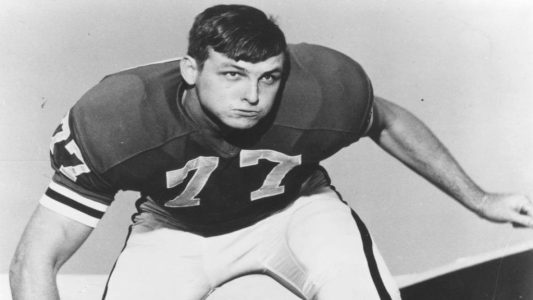 Bobby Walden, Football
Bobby Walden is known as the "Big Toe from Cairo." In college he played for the University of Georgia and was a three year letterman as a running back and punter. He led the nation in punting in 1958 with a 45.3 average. He was named to the all SEC team in 1959. Walden had a 14-year career with the Pittsburg Steelers from 1964 to 1977. He was part of the Steelers' first two Super Bowl teams in the 1970's. Beginning in 1969 he ranked third or higher in the NFL for four straight years and never had a punt blocked until 1972. In 716 punts over 10 seasons, Walden's net average was 41.1 yards. In 2007, Walden was selected by Sports Illustrated to its all-time greatest Steelers team.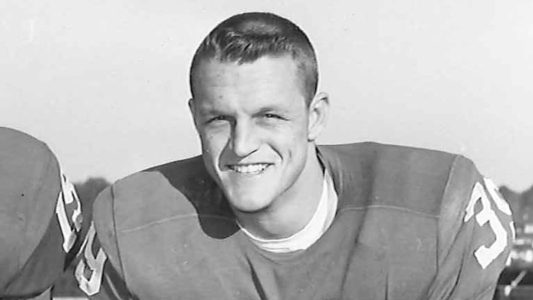 George T. Smith, Politics
George T. Smith graduated from the University of Georgia School of Law and in 1948 received his LLB. After his graduation he served as county attorney, solicitor of the State Court of Grady County, Cairo City Attorney, and attorney for the Grady County Board of Education. He was elected to represent Grady County in the Georgia House of Representatives in 1958, where he served for eight years. Mr. Smith became Speaker of the House of Representatives in 1963 and held that position through 1966. In 1966 he was elected Lieutenant Governor of the State of Georgia and is the only person to ever serve as Presiding Officer of both the House, as Speaker,and the Senate, as Lieutenant Governor, and Presiding Justice of the Georgia Supreme Court. In 1976 he was elected to a six year term as Judge on the Georgia Court of Appeals. He thus became the only person in Georgia history to win contested elections in all three branches of government. Justice Smith was elected to the Supreme Court of Georgia in 1980, and joined the Court on January 1, 1981. He was elected by his colleagues as Presiding Justice and took office in that position as of January 1, 1990. He retired from the bench in 1991.
Vereen Bell, Author
Vereen Bell, son of Judge R.C. Bell, wrote fiction and magazine articles set in the southern outdoors, and he achieved popular success with, Swamp Water, a coming-of-age novel set in the Okefenokee Swamp. In the late 1930s his outdoor stories and wildlife photography routinely sold to Collier's and the Saturday Evening Post. His two novels, Swamp Water and Two of a Kind, first appeared serially in the Post. Several of his stories about hunting dogs were published in a posthumous Armed Services Edition compilation, Brag Dog and Other Stories.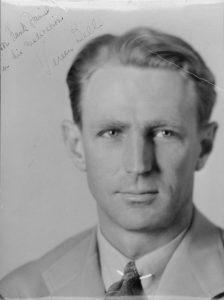 Mickey Thomas, Musician
Cairo native Mickey Thomas became lead singer for the band Starship/Jefferson Starship. The highly successful band had two number one hits on the US Billboard charts in 1985 with "We Built This City" and "Sara". Starship featuring Mickey Thomas still performs at different venues throughout the year.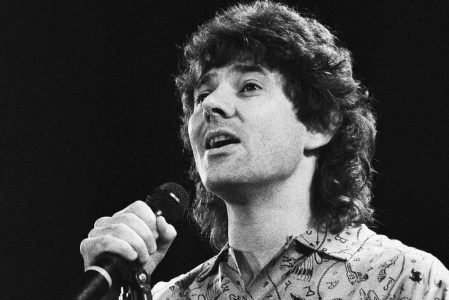 Daryle Singletary, Musician
Daryle Singletary was among the brightest new stars to arrive on the contemporary country scene of the mid-'90s, winning fans with his simple, honest songcraft and distinctively gravelly vocals. In 1995 he scored the smash hit singles "I Let Her Lie" and "Too Much Fun." The follow-up album appeared in late 1996 and generated the hit "Amen Kind of Love." Singletary's latest album "Rockin' in the Country" was released in 2009.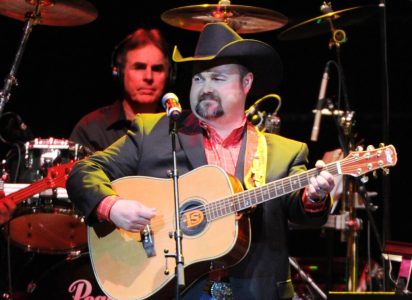 A.L. "Art" Williams, Business
In the midst of a rewarding career as a winning high school football coach, Art Williams made a decision that would change his life dramatically. He became a crusader for term insurance and went on to found his own company, A.L. Williams, in 1977. In twelve years, the company became the first in the entire life insurance industry to have more than $300 billion of individual life insurance in force.
Since retiring in 1990, Art Williams now spends his time teaching the management skills he perfected to other business leaders across the United States and Canada. He has written several popular books "The Winning Edge", "All You Can Do is All You can Do, But All You Can Do Is Enough", "Pushing Up People" & "Coach".
Art Williams has continued to contribute to his hometown of Cairo by making major contributions to finance the fieldhouse and library at Cairo High School.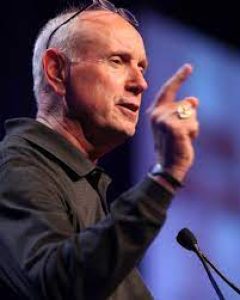 Dr. Seaborn Anderson Roddenbery, Business
​Dr. Seaborn Anderson Roddenbery was a jack of all trades and started the Roddenbery business in 1862. He practiced medicine by horseback and buggy and made open kettle sugar cane syrup. In 1867, Dr. Roddenbery opened his office and general store. He put his syrup in large cypress barrels in the store. People would bring their own jars and fill them with his cane syrup. The company began marketing the first pure Georgia cane syrup in 1889 under the Roddenbery label.
Syrup was such a vital part of the community in the early twentieth century that the local high school athletic teams were nicknamed the Cairo High Syrupmakers and Syrupmaids. The teams still have those nicknames today.
Around 1920 the company became known as the WB Roddenbery Company. Pickles were added in 1936, peanut butter in 1937 and boiled peanuts in 1960. Dean Foods acquired the WB Roddenbery Company in 1993.