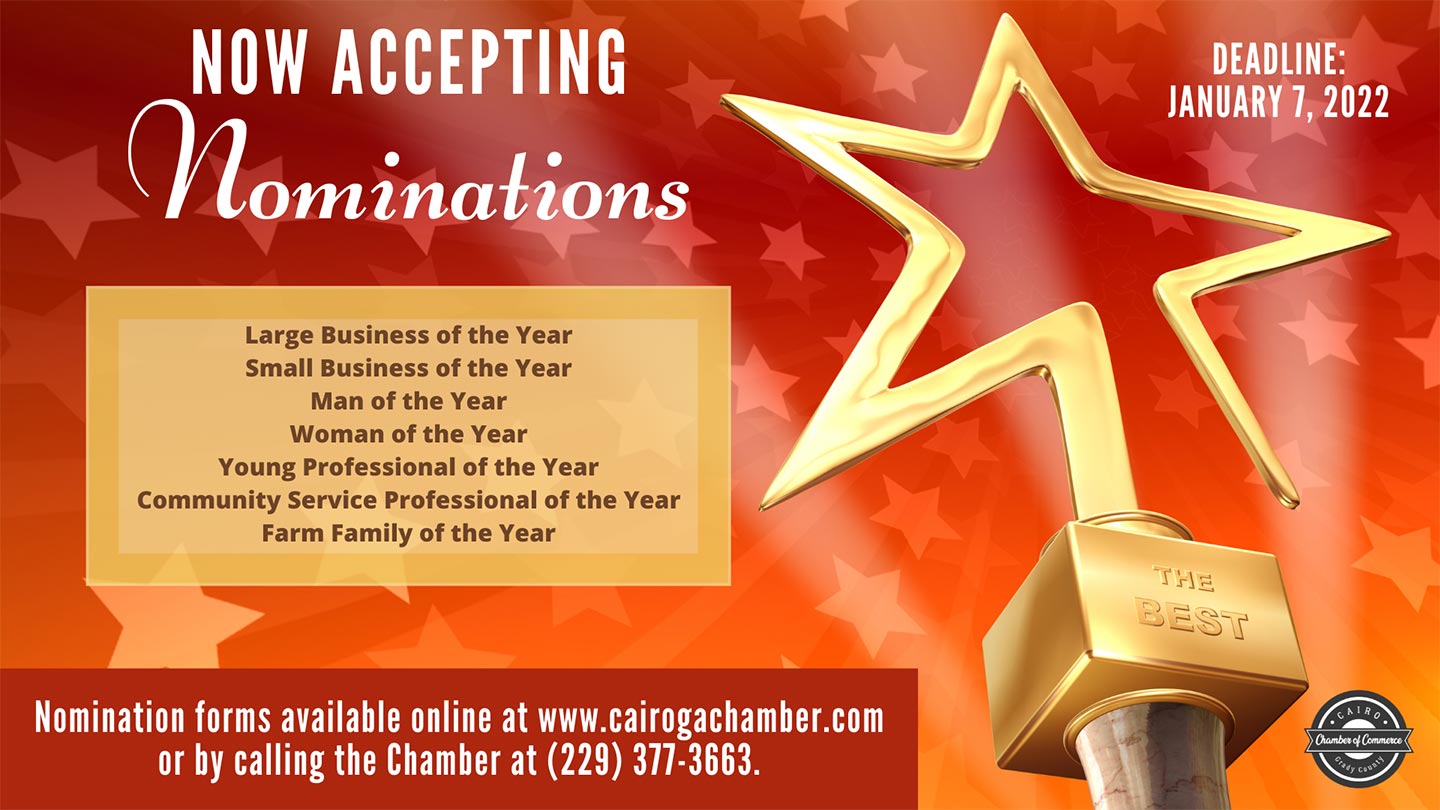 2021 Annual Award Nominations
Awards are presented to honor and recognize outstanding individuals in our community. To make a nomination, please complete this form. Please note that this form must be completed in its entirety for the candidate to be considered for the award. All nominees must meet the criteria established in the Award Descriptions. All nominations are confidential and will be given equal consideration.
Deadline for nominations is Friday, Jan 7, 2022.
Annual Award Descriptions
The Large Business of the Year Award honors a member company that has more than 100 employees. The nominee should demonstrate visible growth and achievements, adhere to their company brand, and make a positive community impact by investing both through business and community support.